Lokal, a Norwegian sustainable food brand start up, with which I have become involved, required an identity.
The name explains the brands goal in a word; (Lokal is Norwegian for Local) - locally sourced farm fresh sustainable and responsibly grown food, farm to shop to table.

The initial identity (which was a collaborative effort between the partners and myself) all begins with a green square, symbolic of a plot of land. The stencil font references packing cases fundamental to the history of marketing food.

Lokal, the start-up needed the flexibility to incorporate any number of brand extensions such as bars, brasseries, boutiques, bed and breakfast, bistros, bakeries
Next came the task of making the brand identity memorable and remarkable. I did not want to be another food brand with beautiful and dramatic food photography, neither did I want earnest veggie greenie folkie imagery. So I let my illustration style loose on the brand. Took the colours and the sketchy style and went wild, like a good farm, the idea germinated quickly! It has been noted that I have managed to bring fun to a serious matter without loosing authority as a new entry into the sustainable food industry.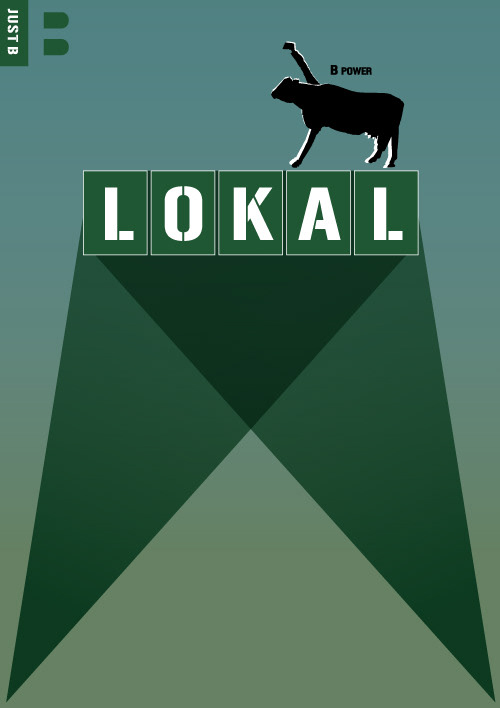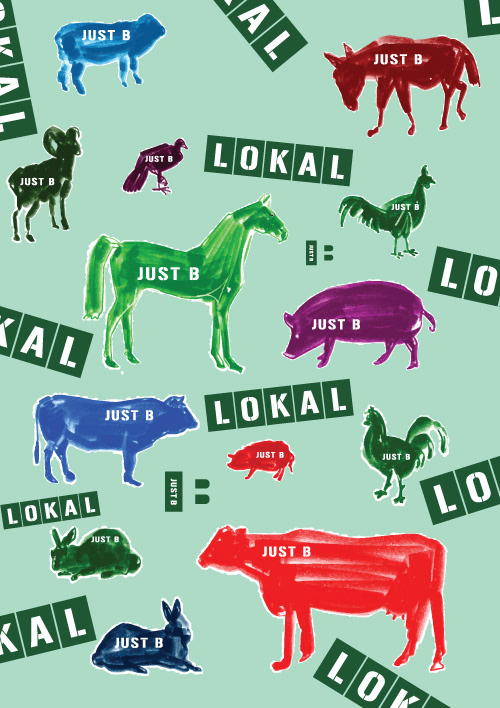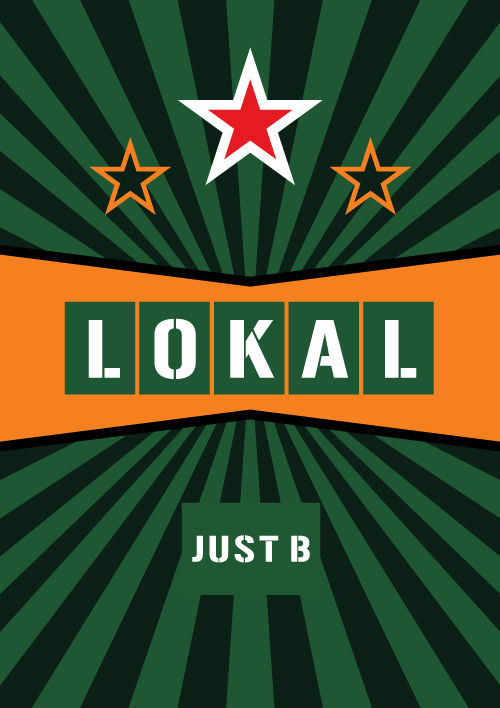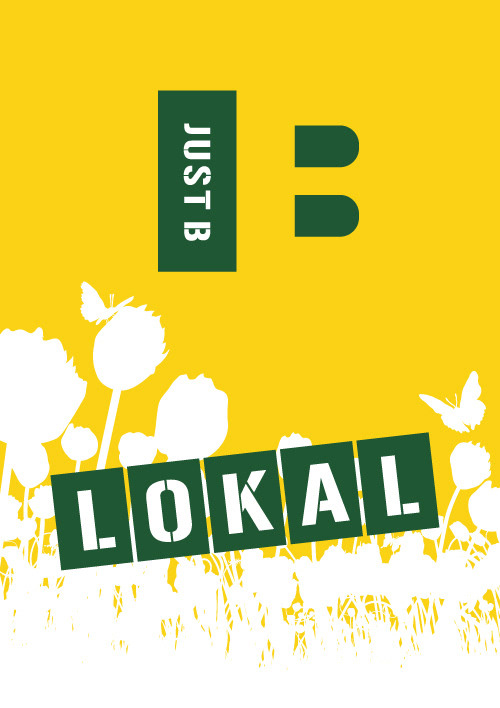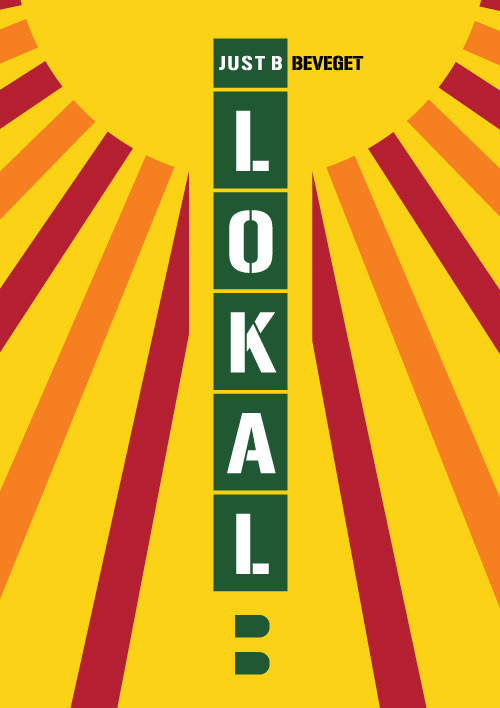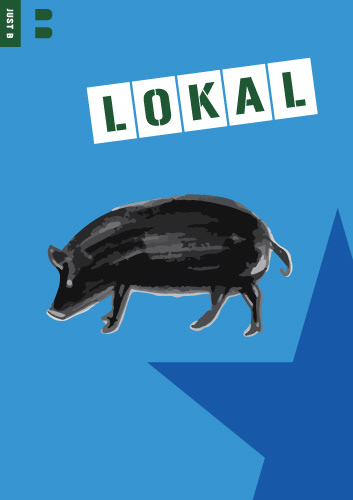 This year, August 2020, the first physical space opened at Harbitz Torg, Skøyen, Oslo. My interior graphics set the place up as a visual destination and along with the great food, fresh farm produce and grocery goods, the place is off to a roaring start!!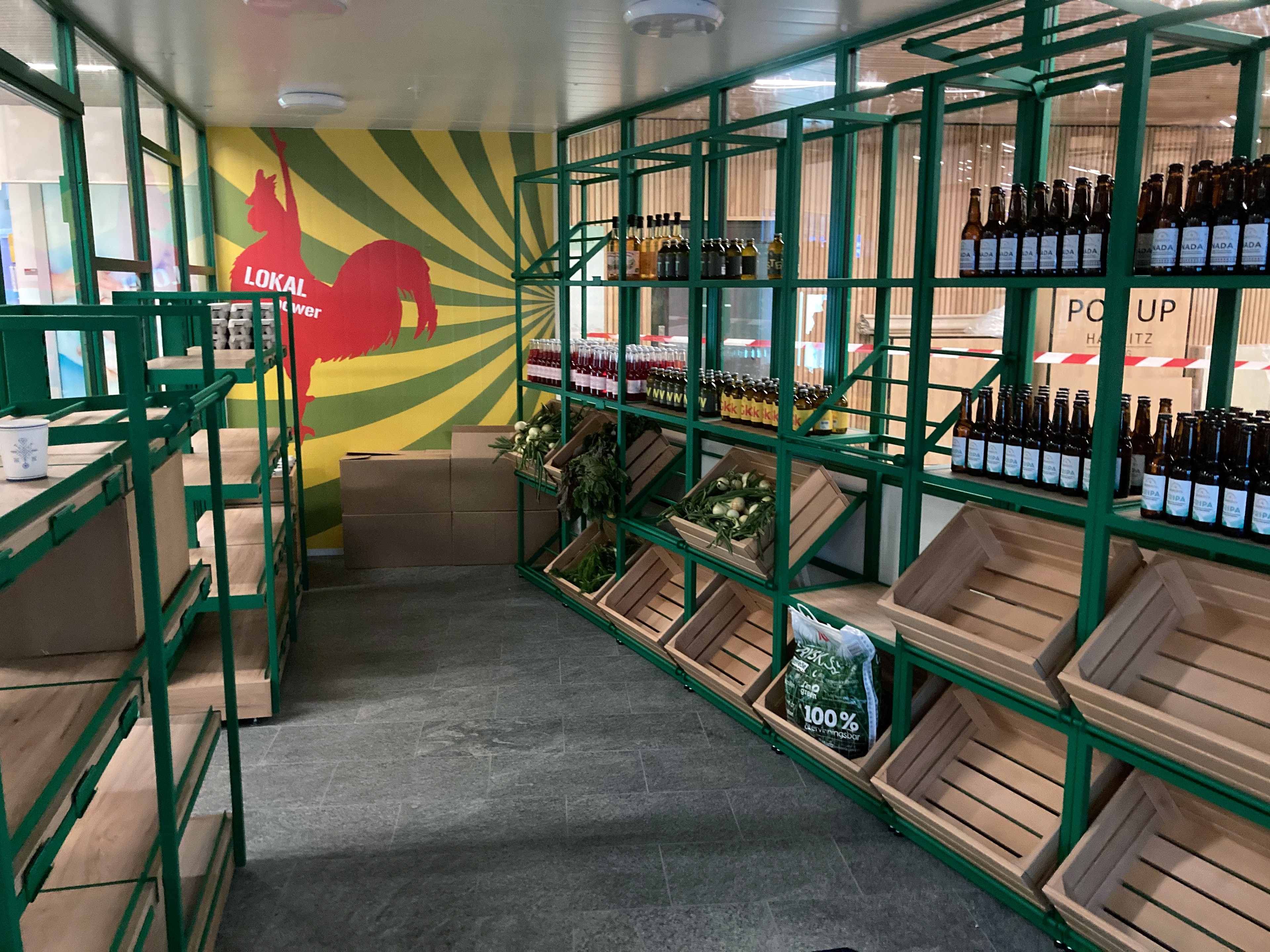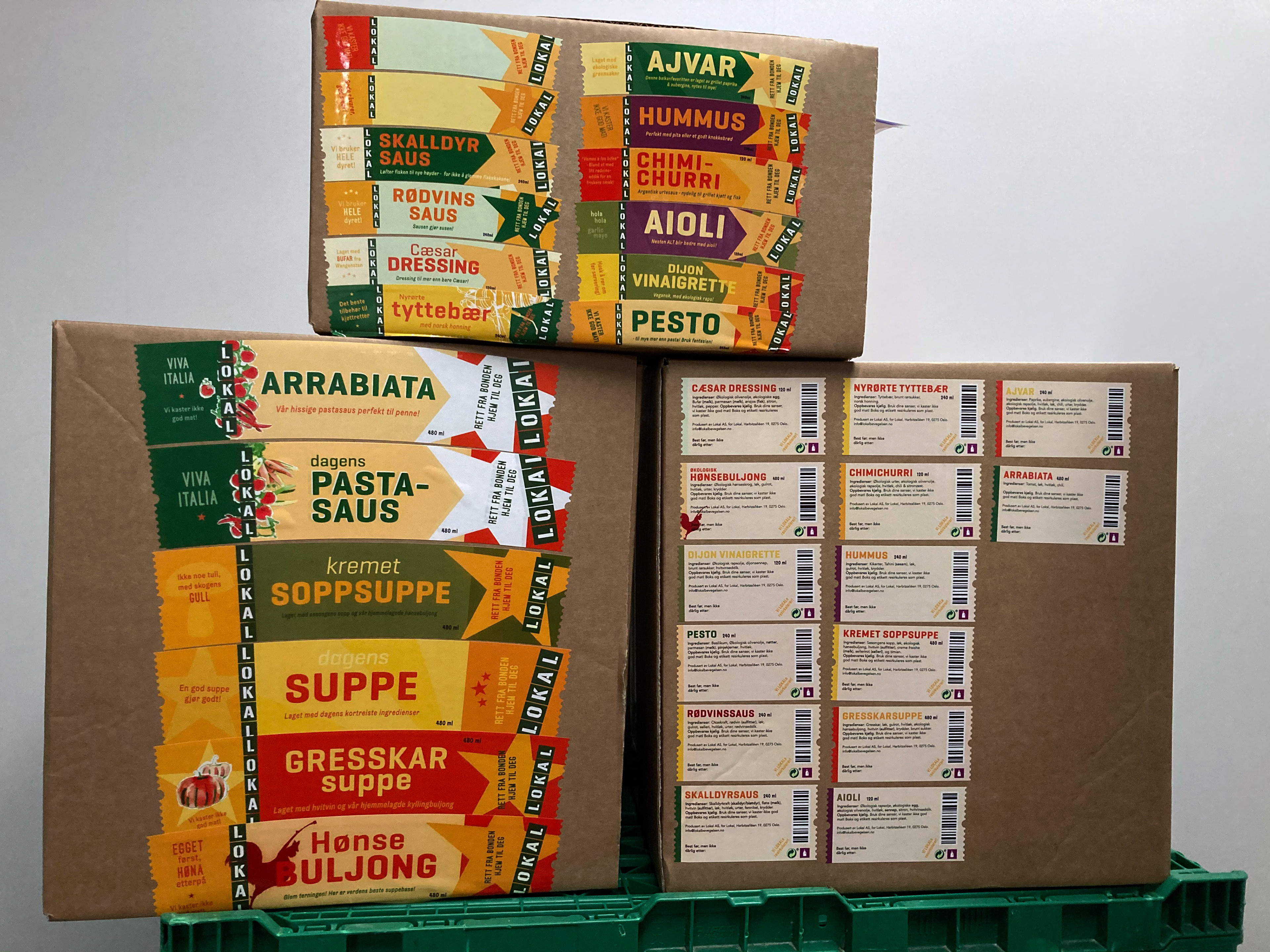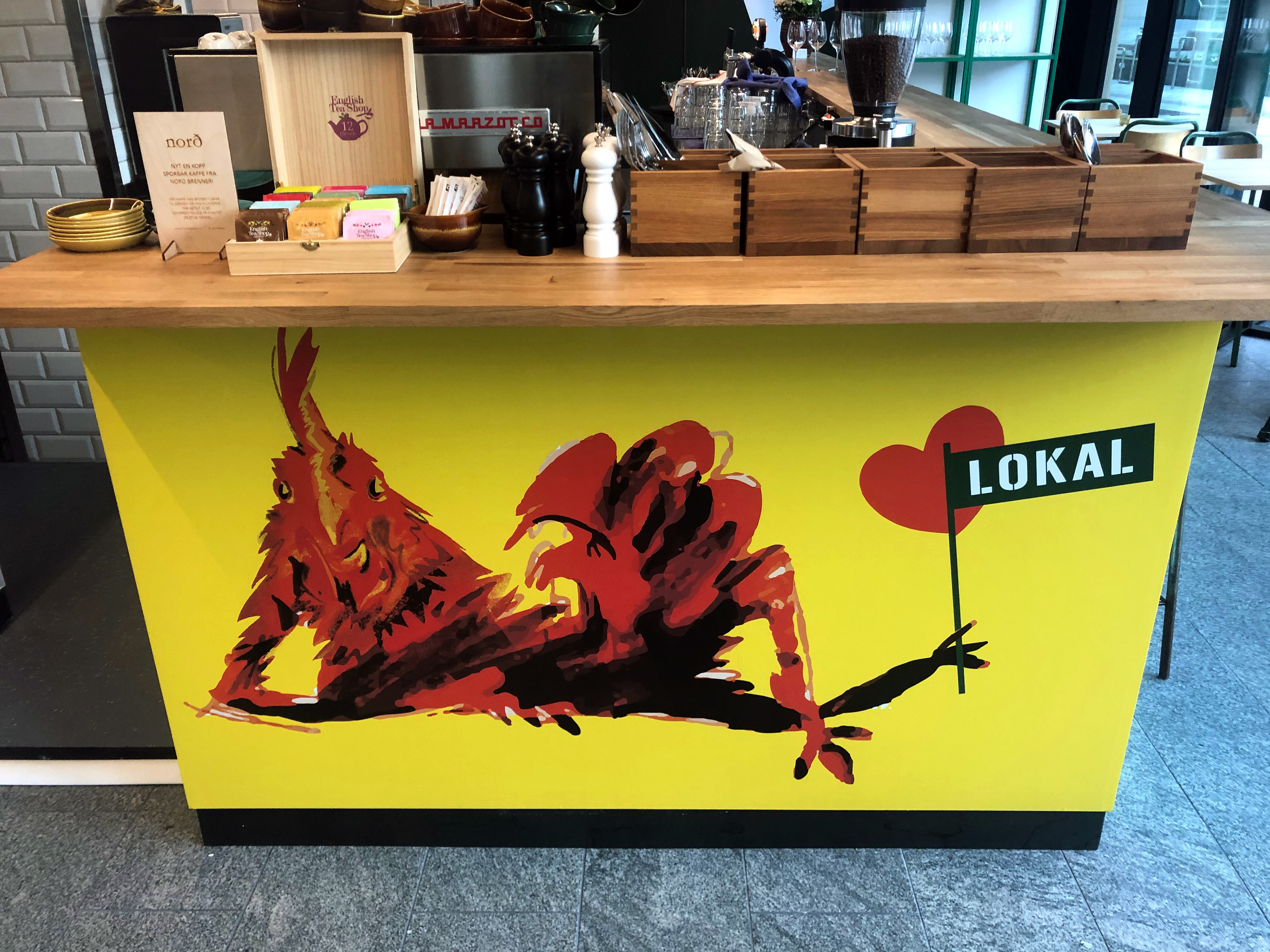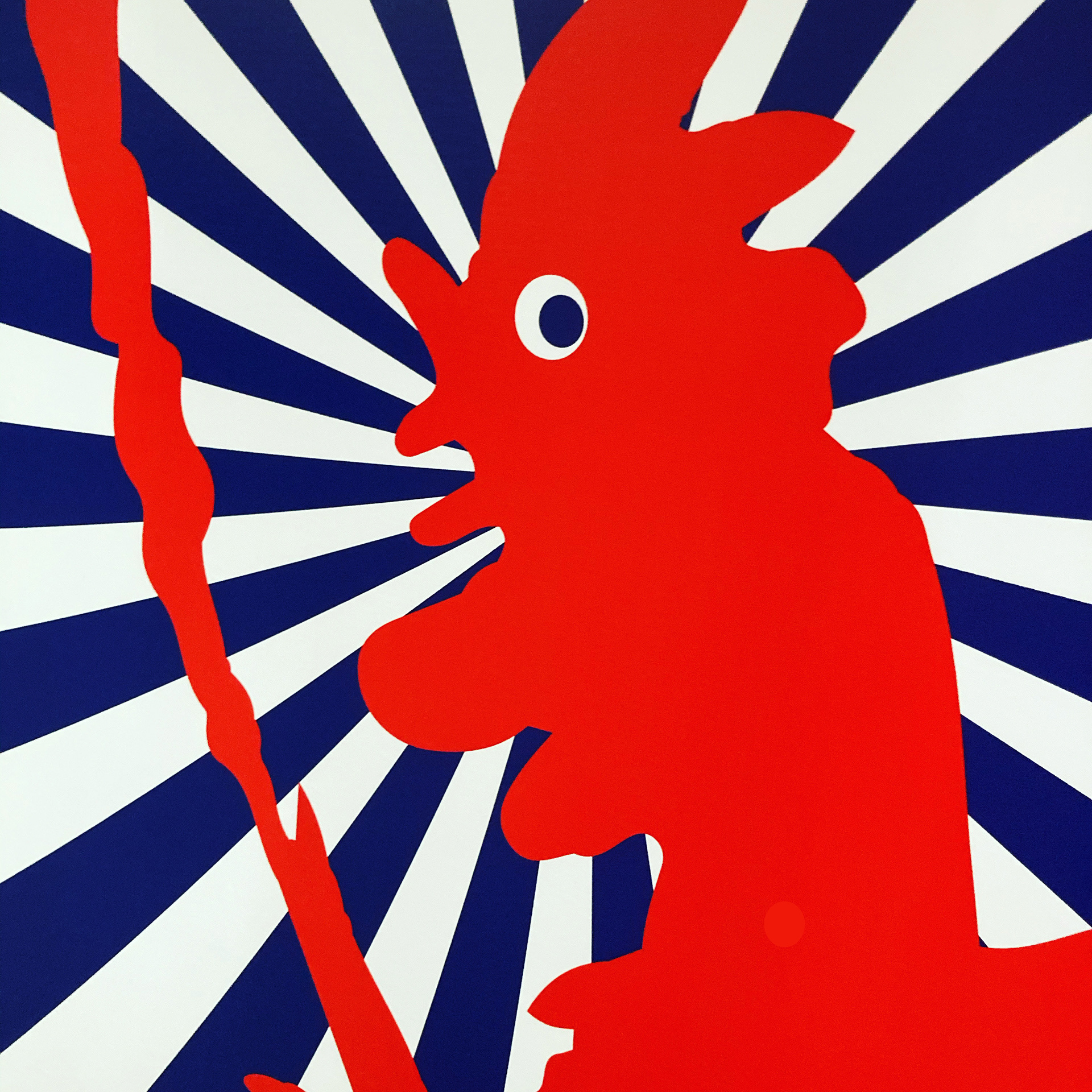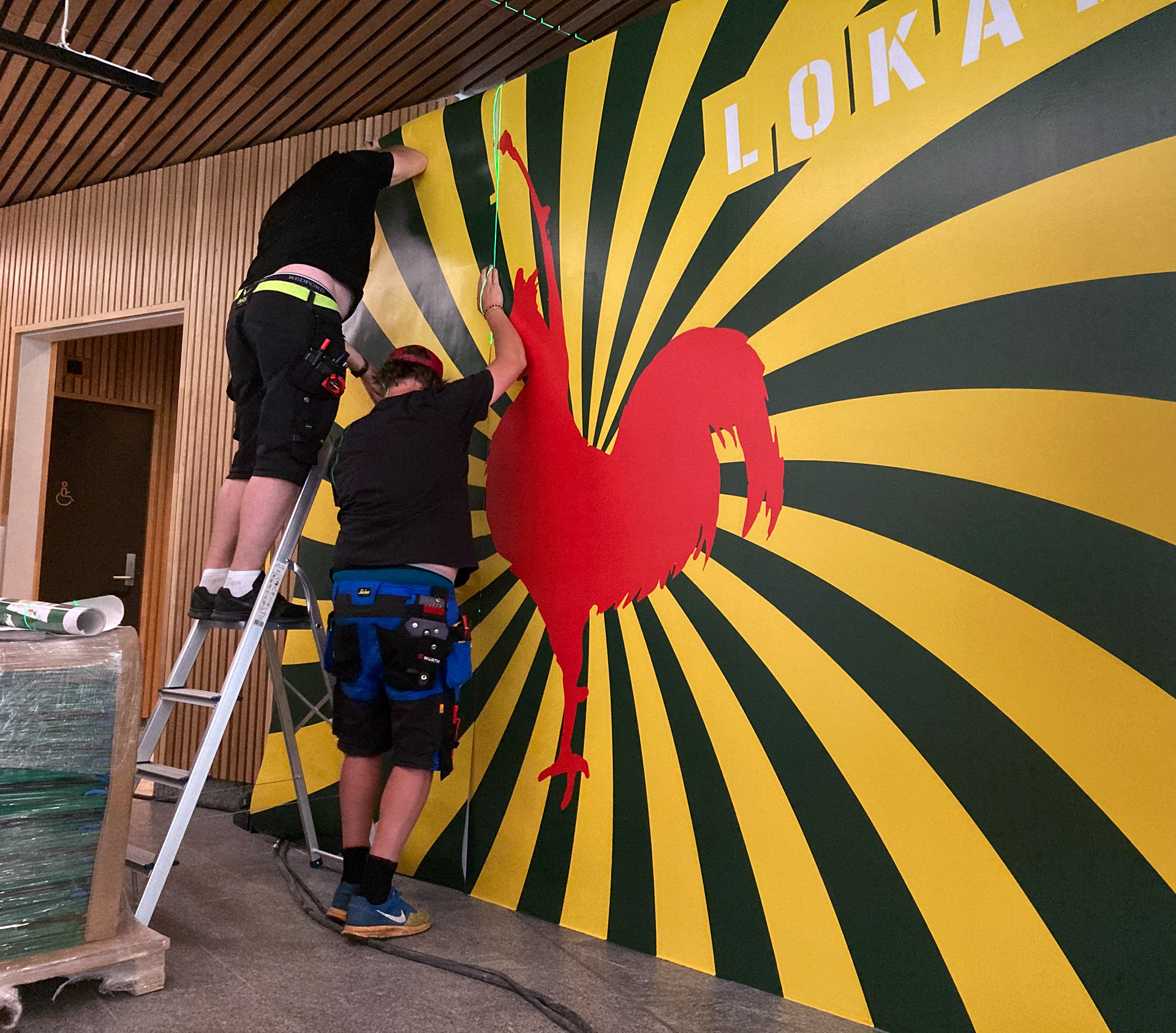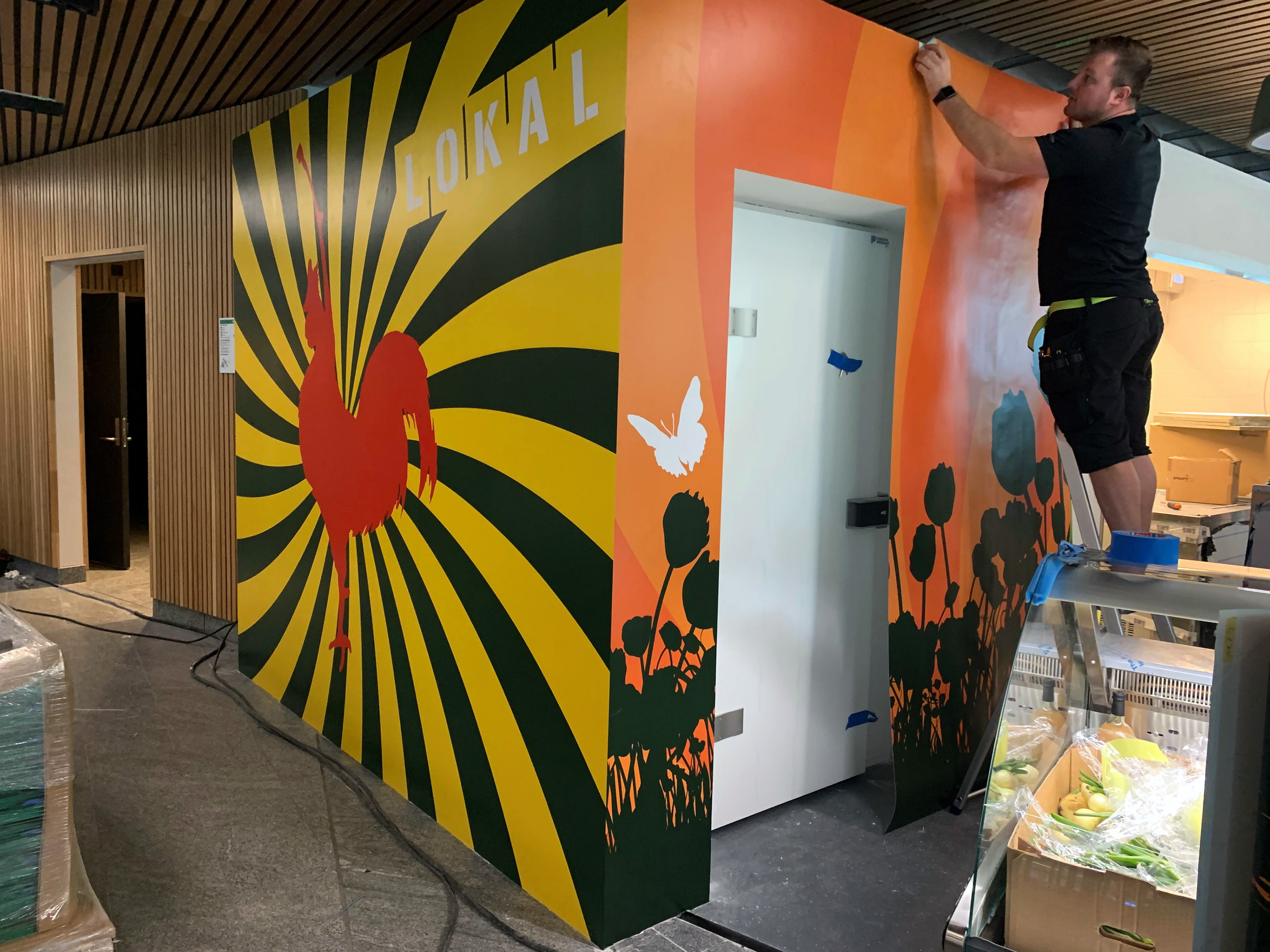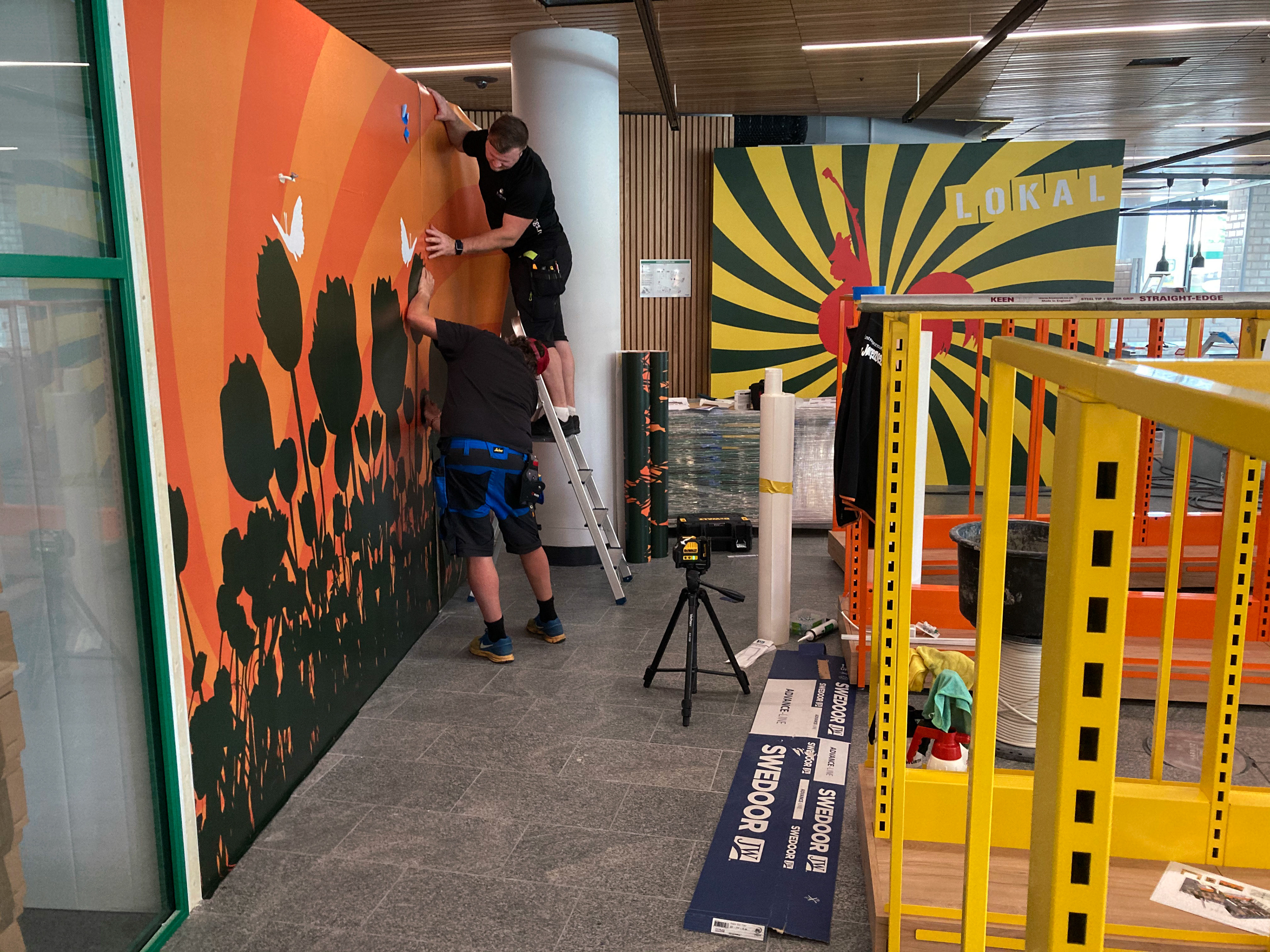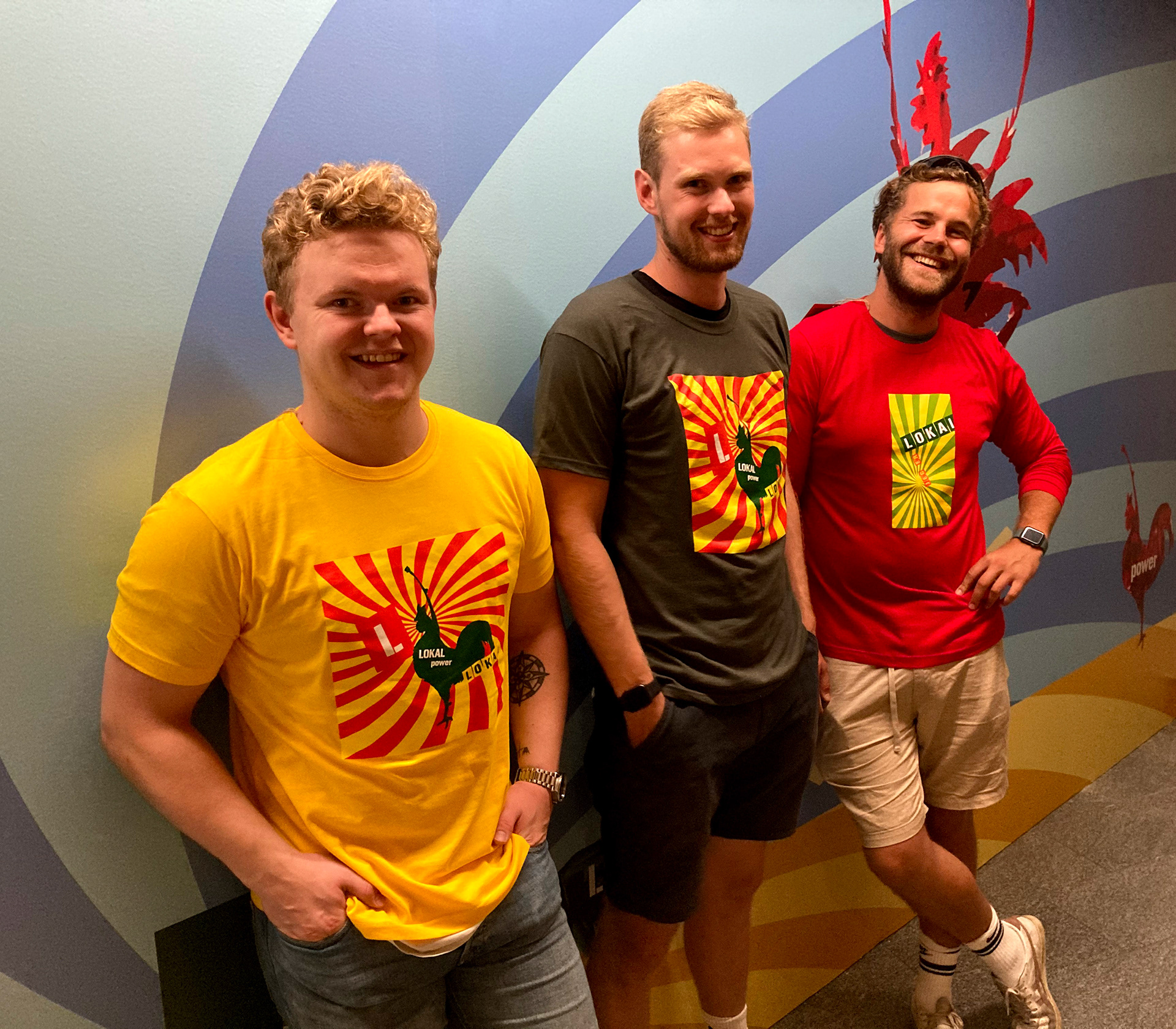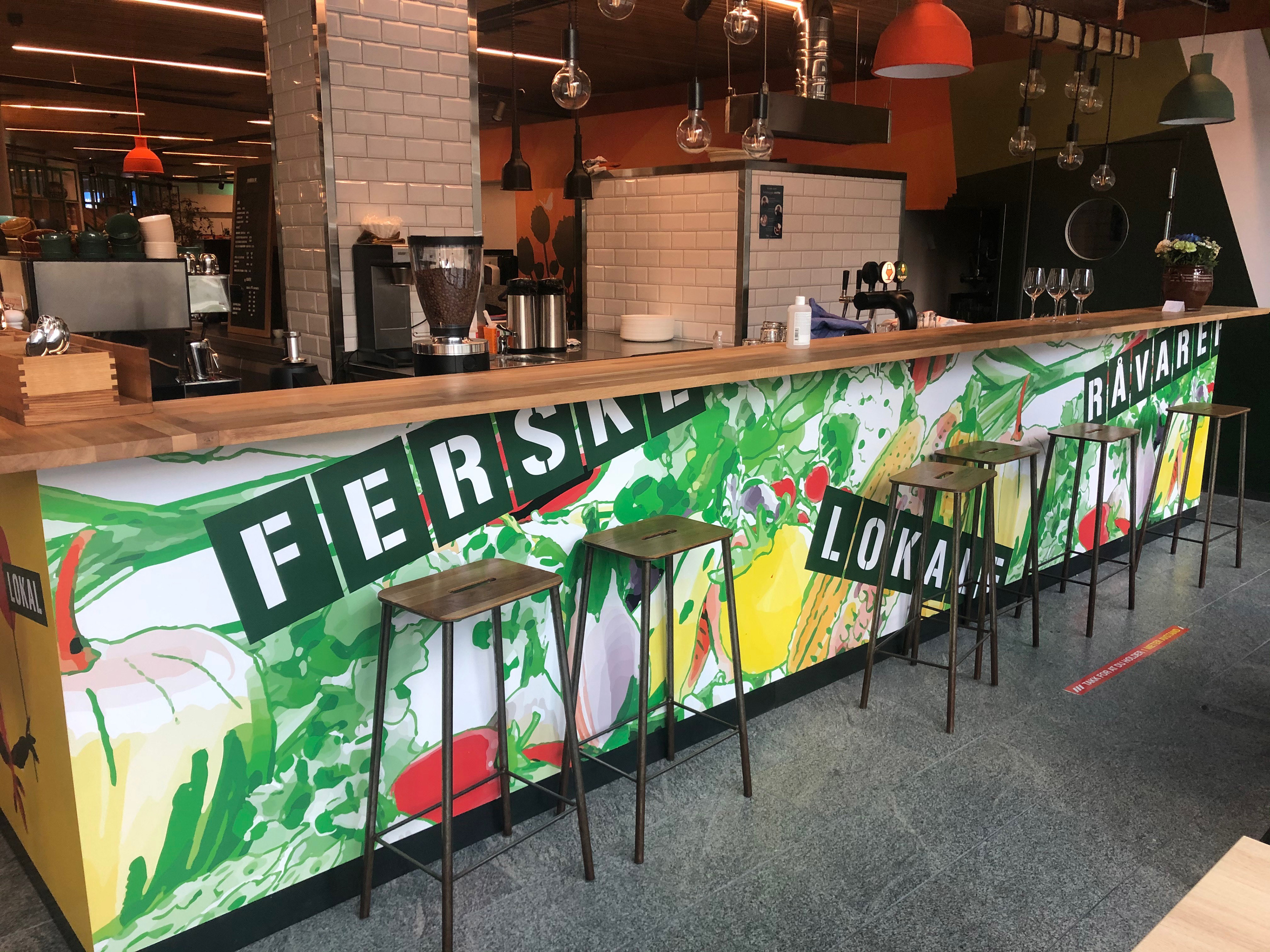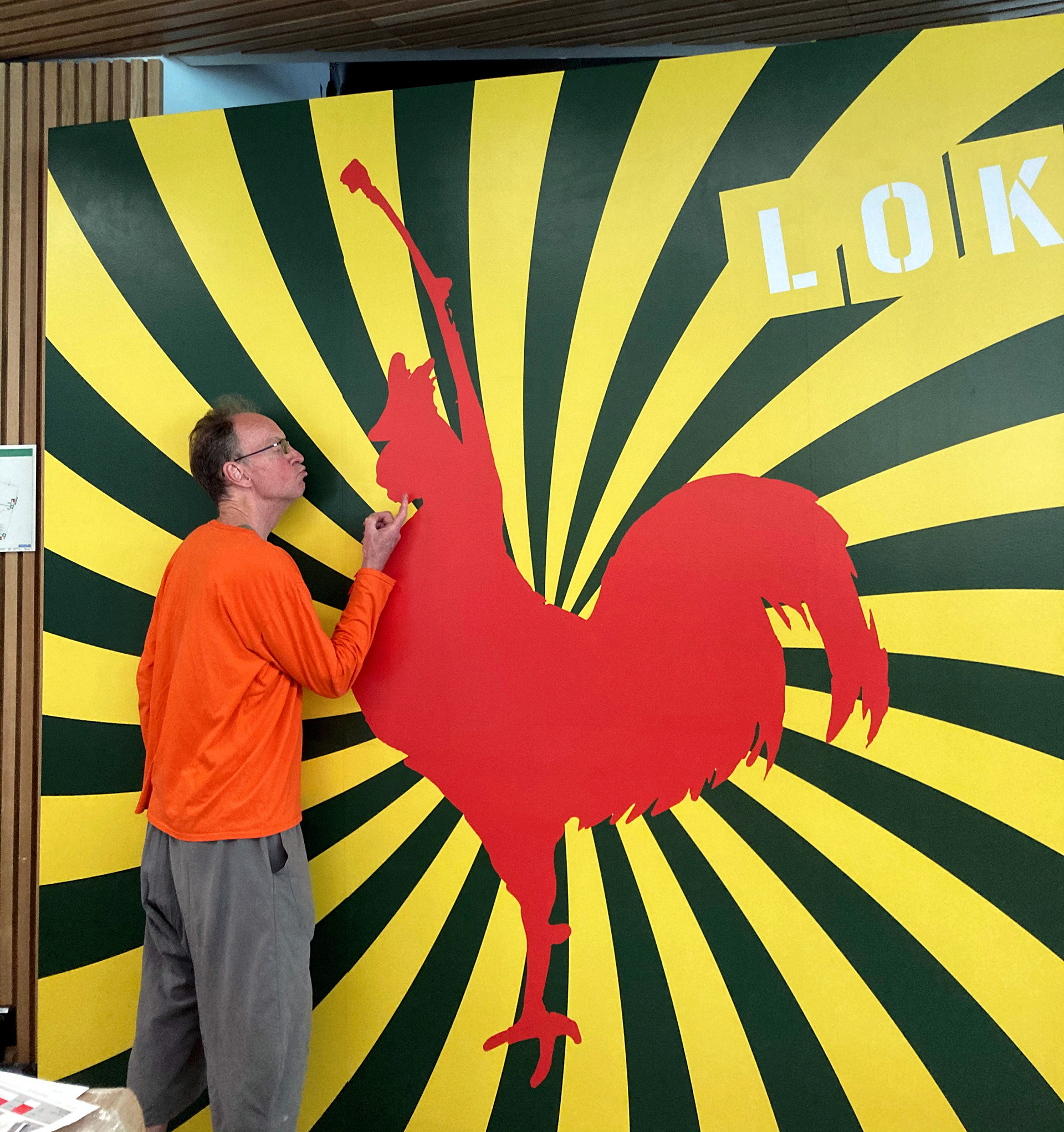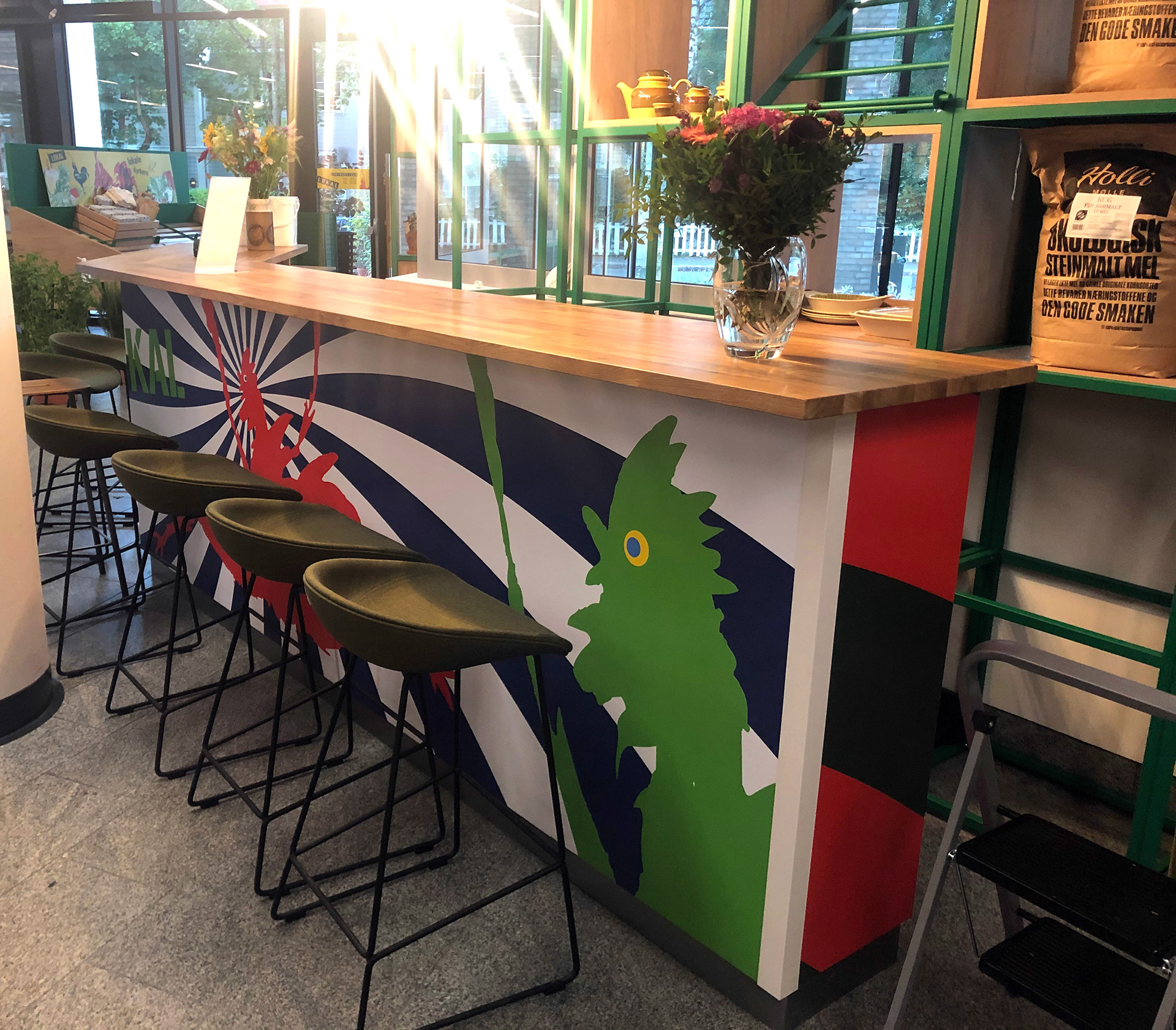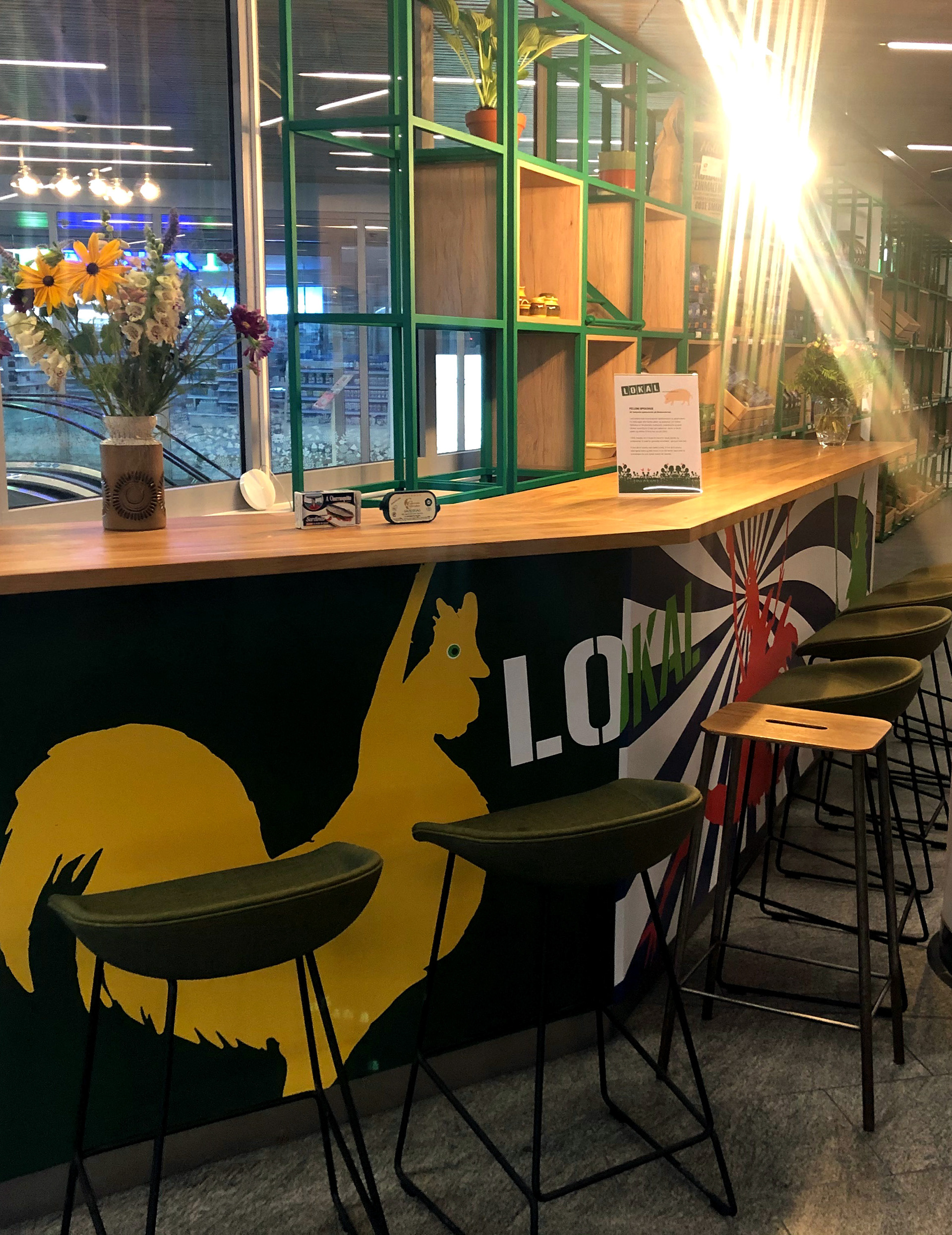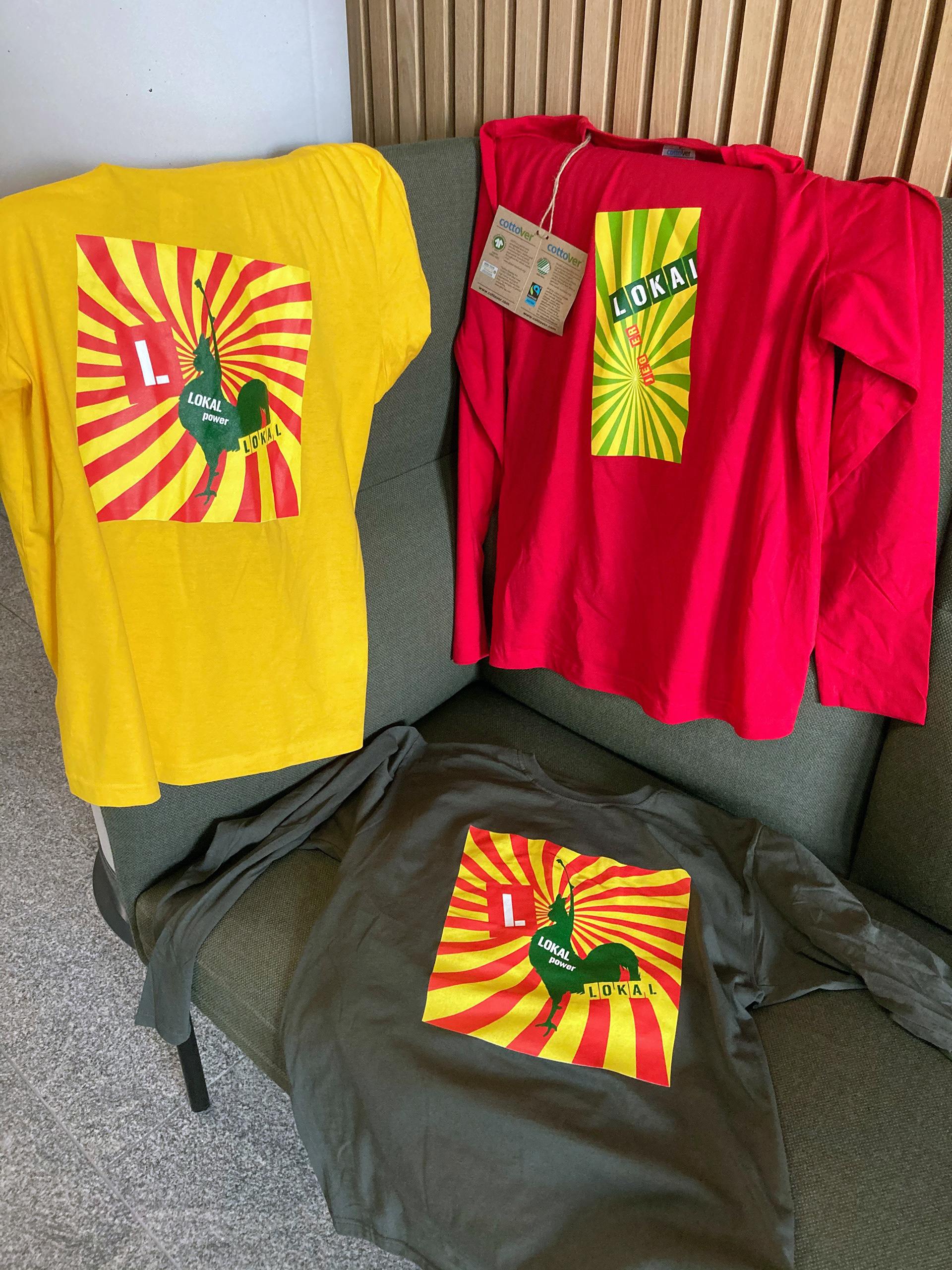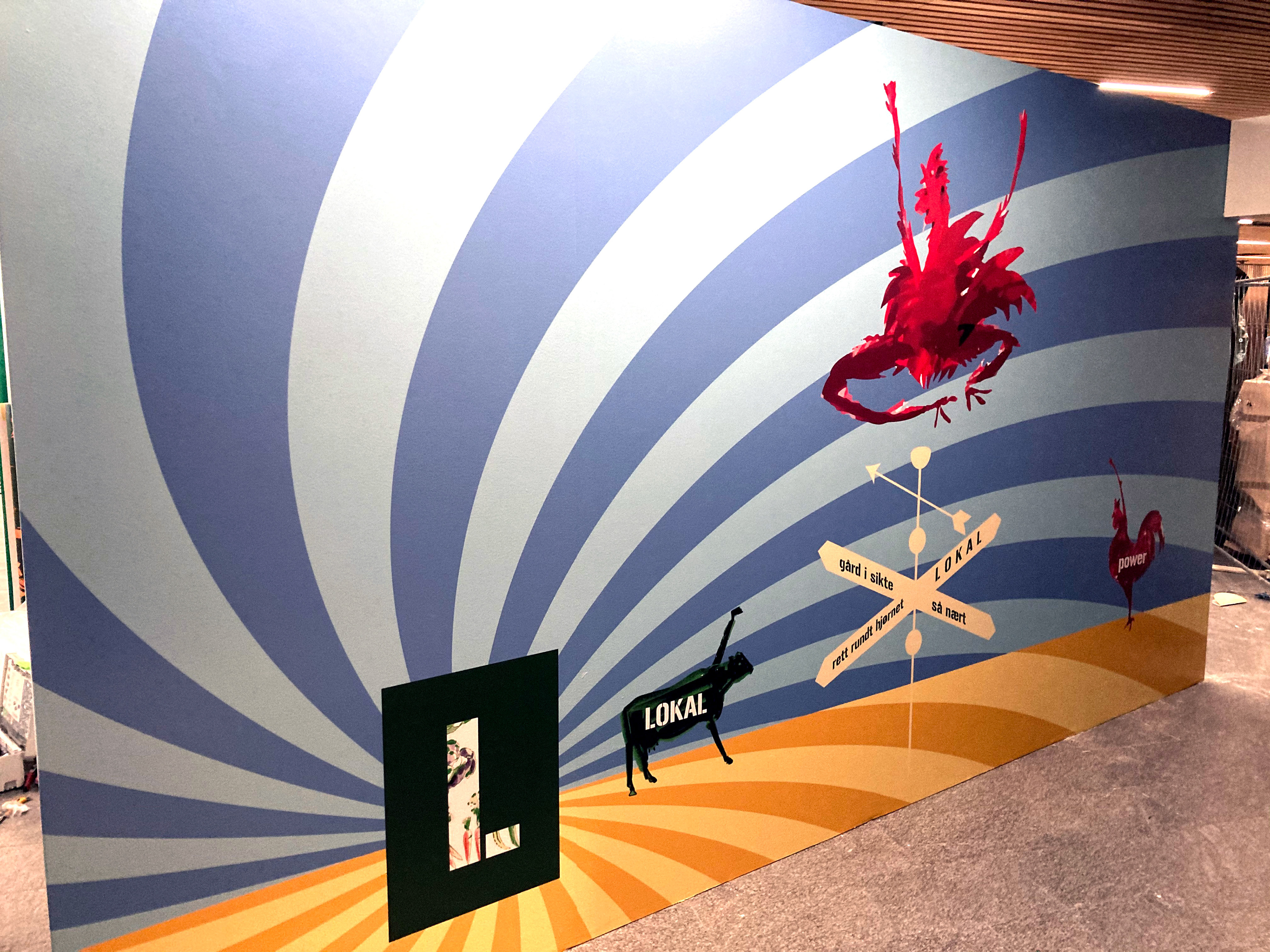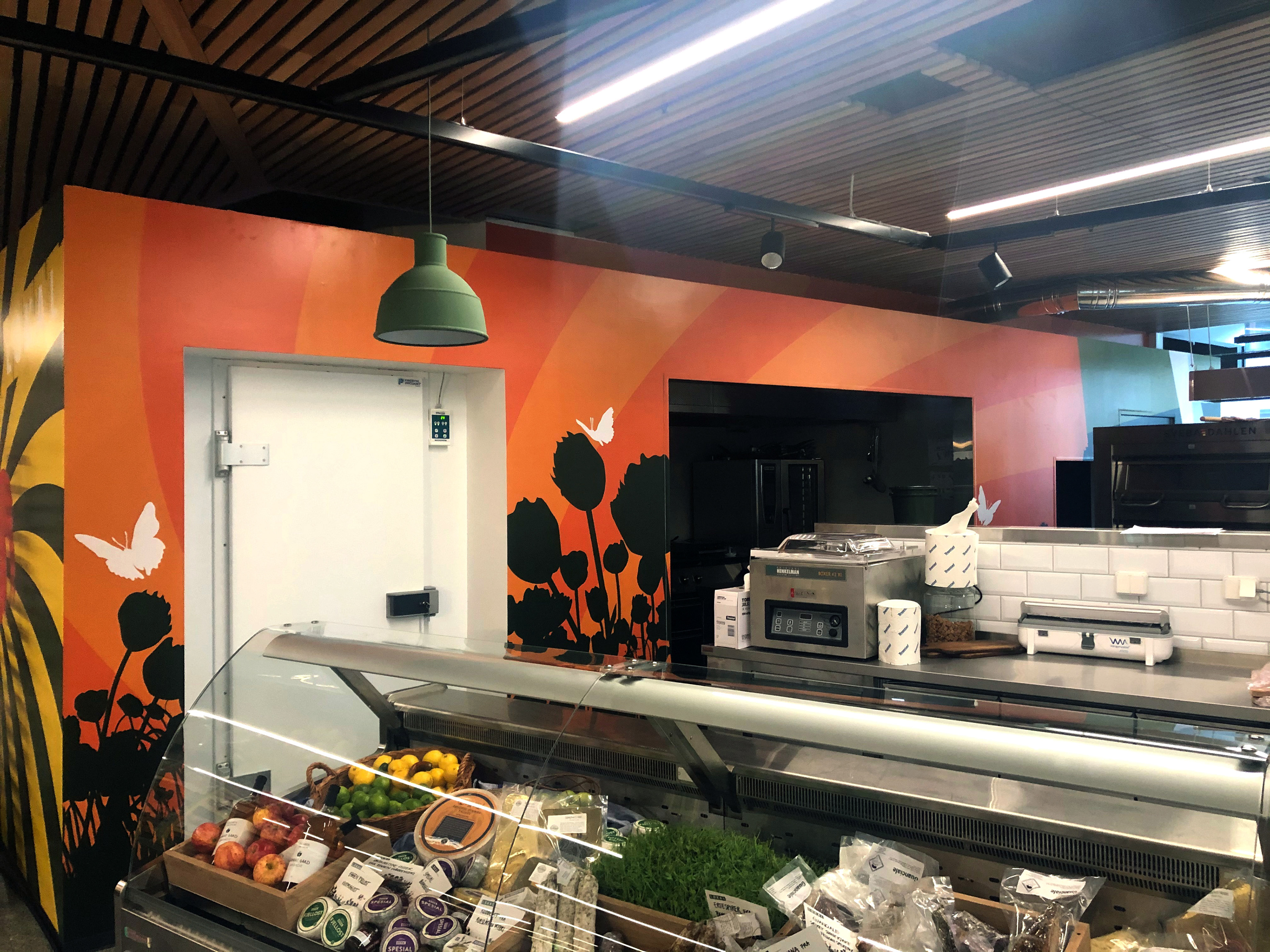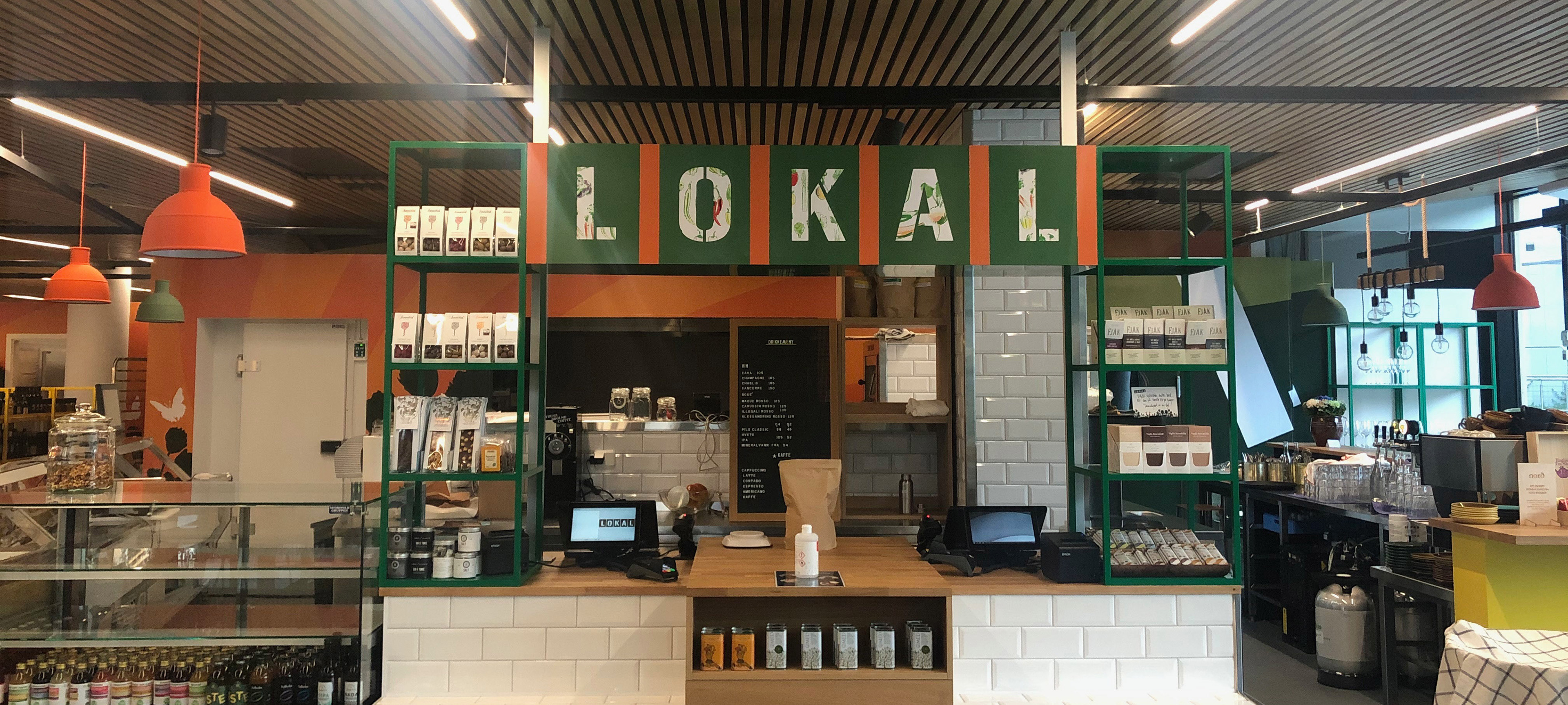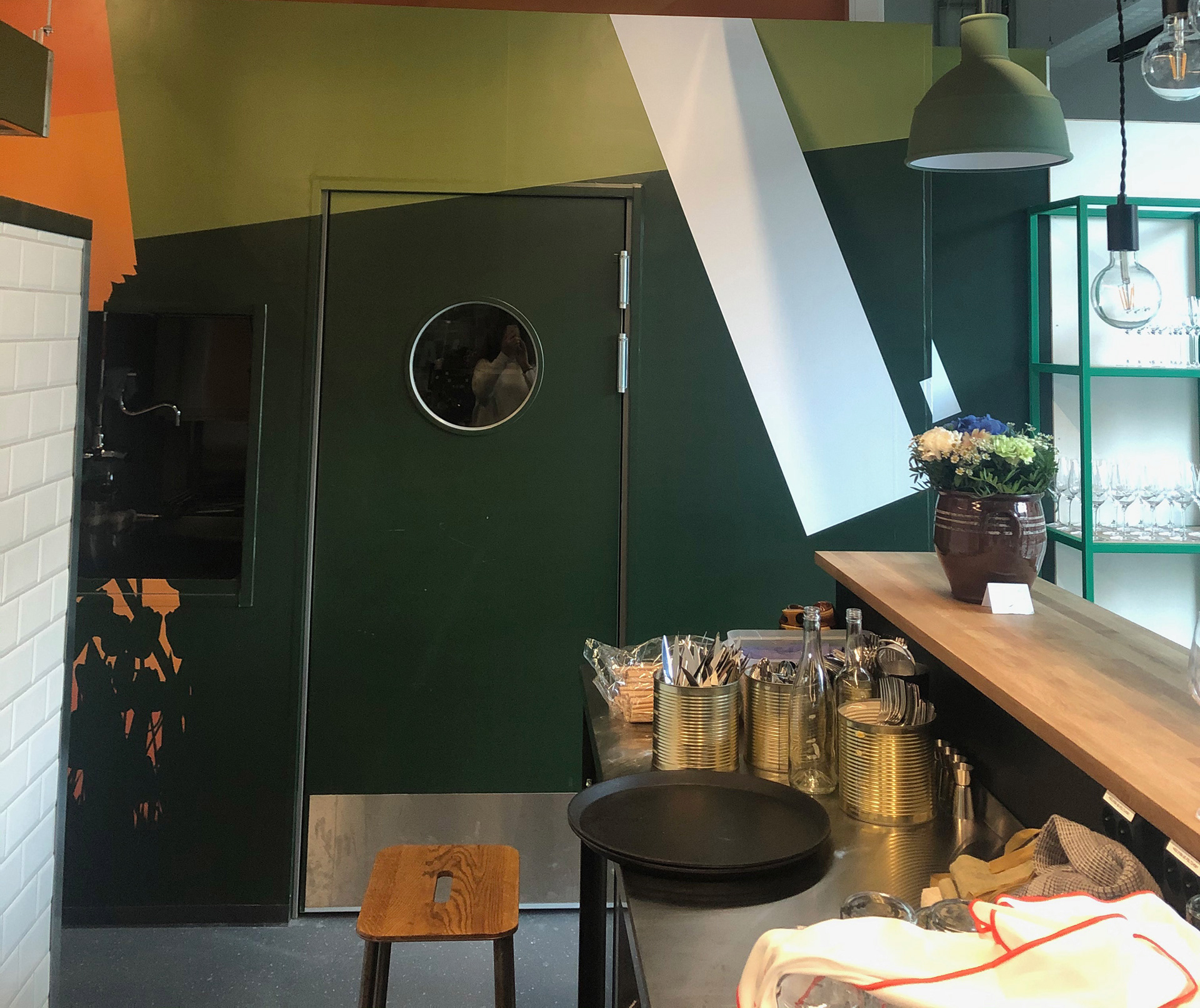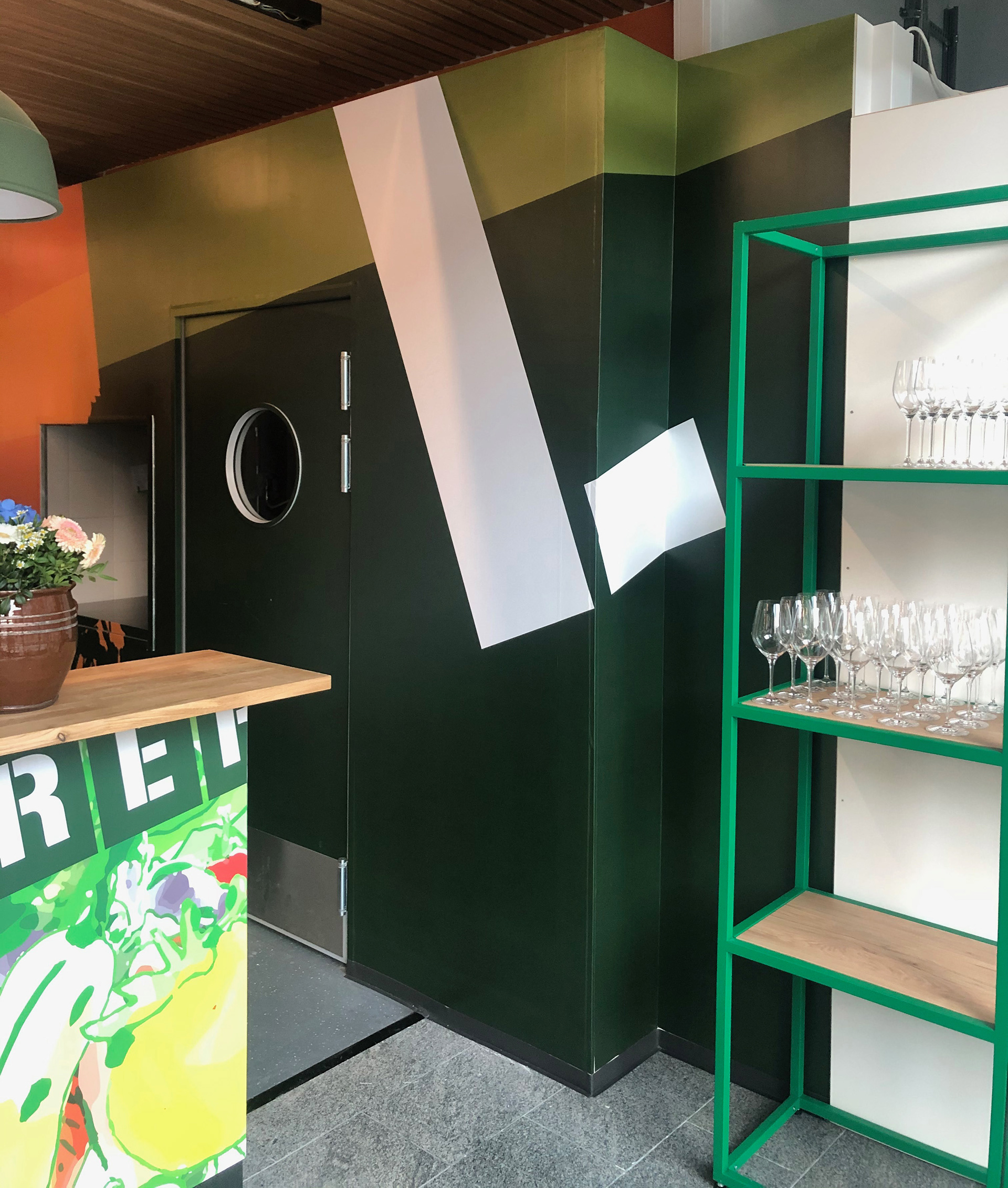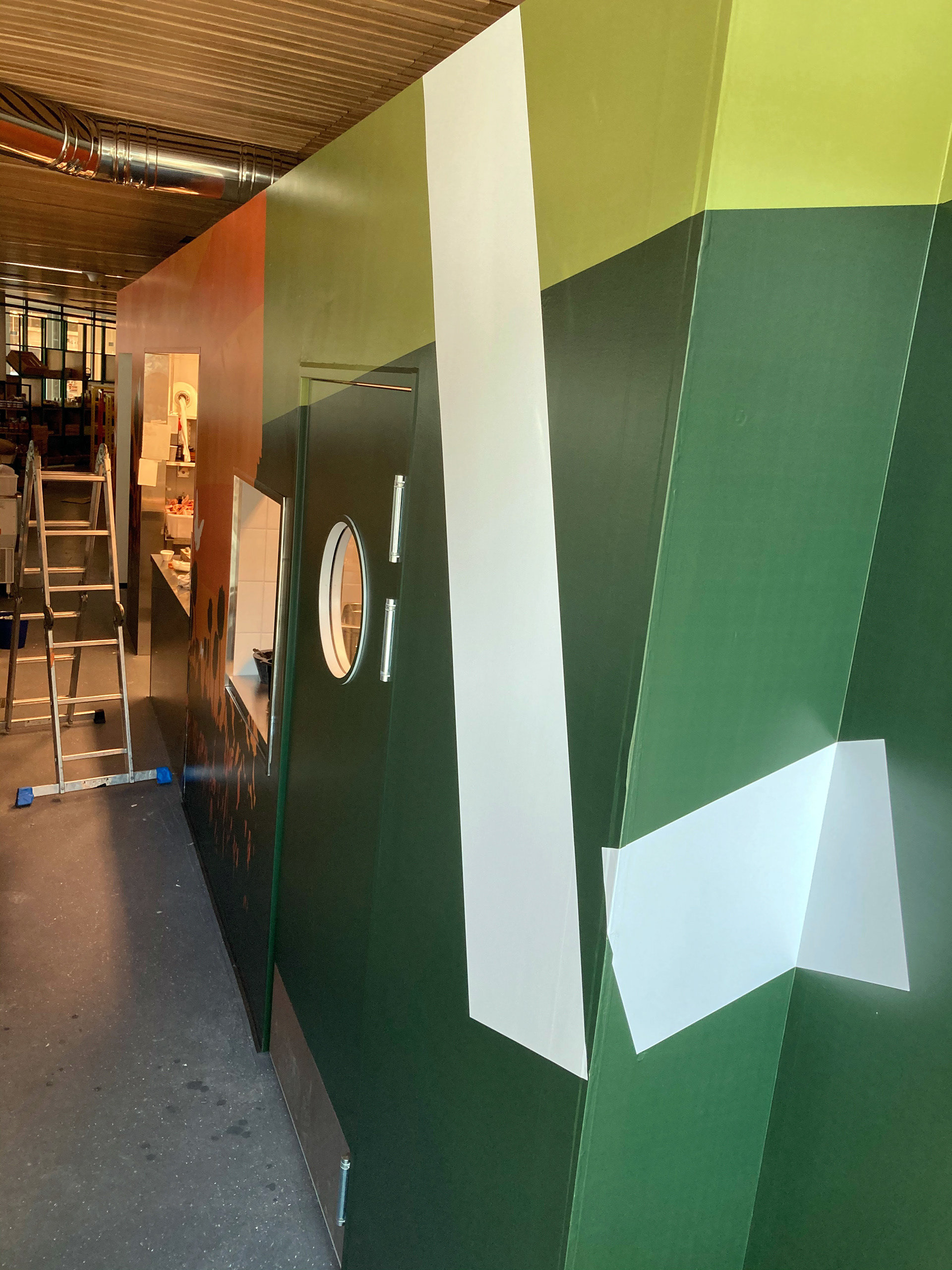 The first public articulation of the branding began with a Food truck, a satellite pop-up test lab for the brand. Sent out to town squares, art and music festivals and outdoor urban shopping districts to gather information with which to inform the decisions which will determine the parameters of up and coming bricks and mortar locations.

The Food truck has been a resounding success, the branding has met with universal appeal, from all age and economic demographics.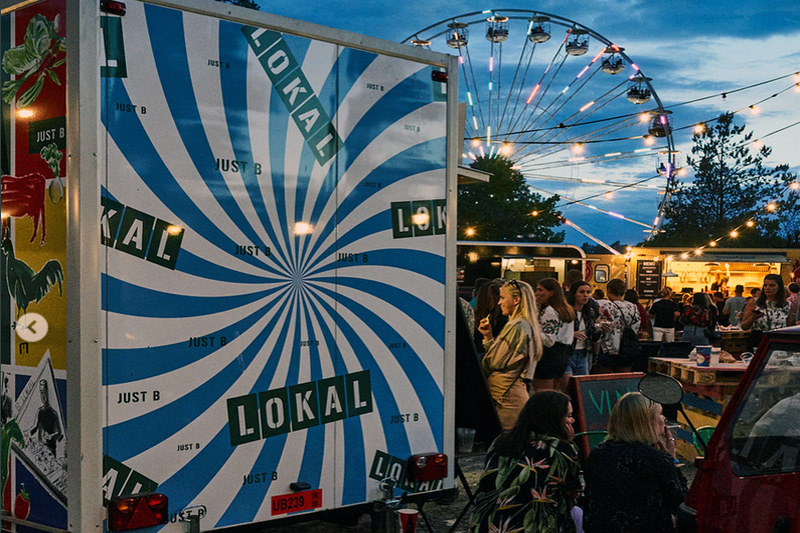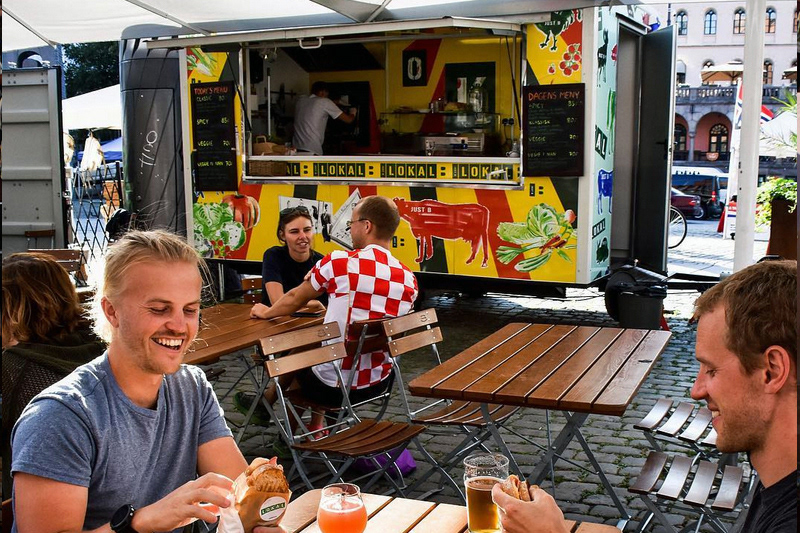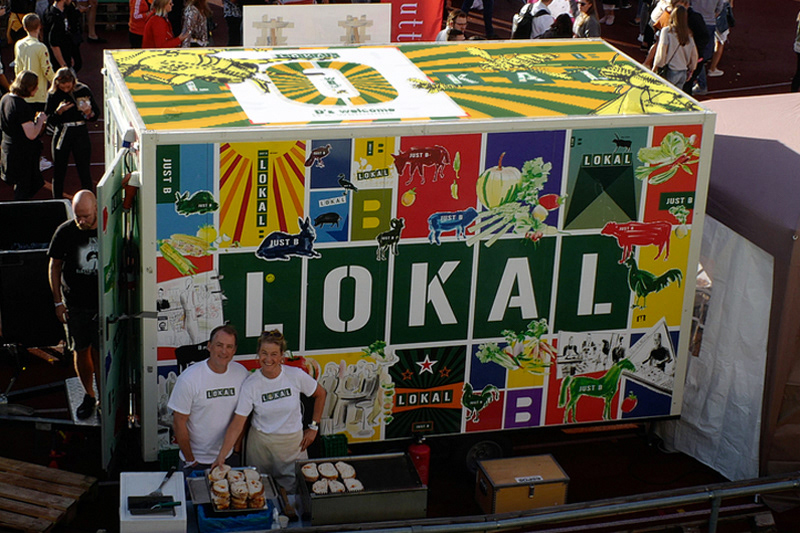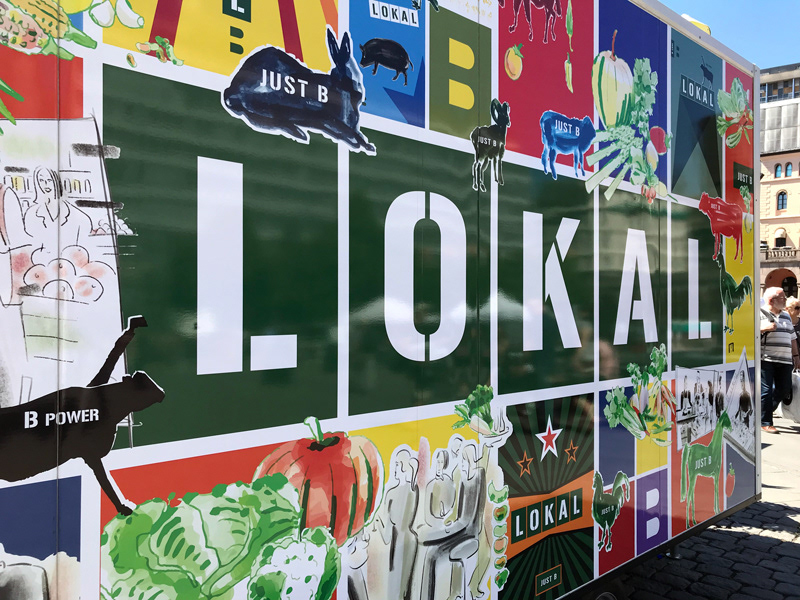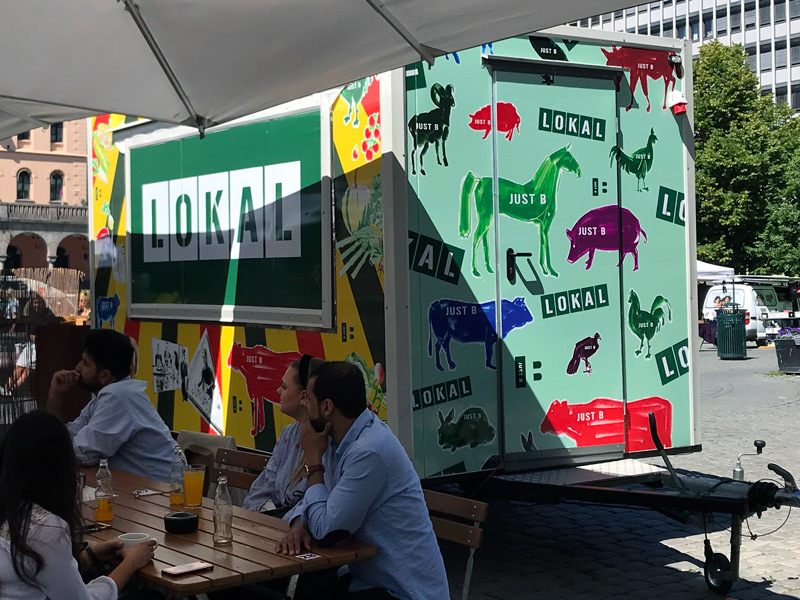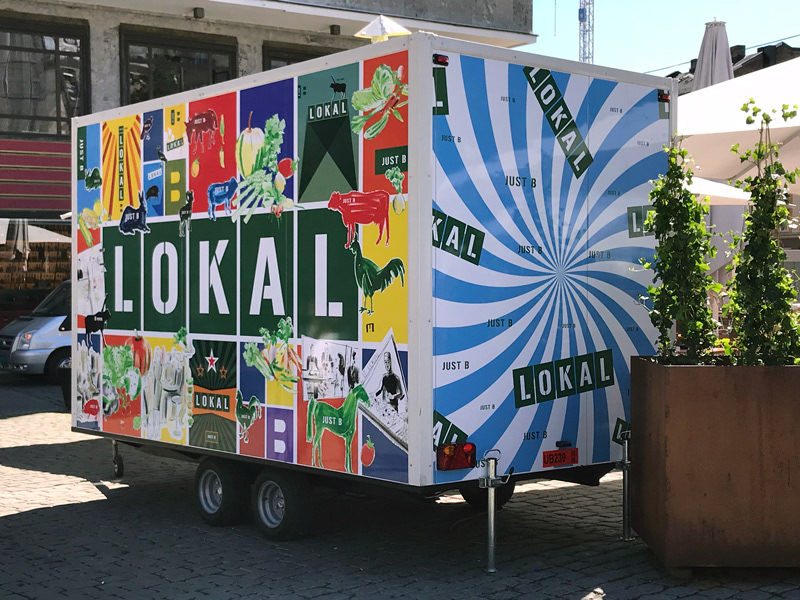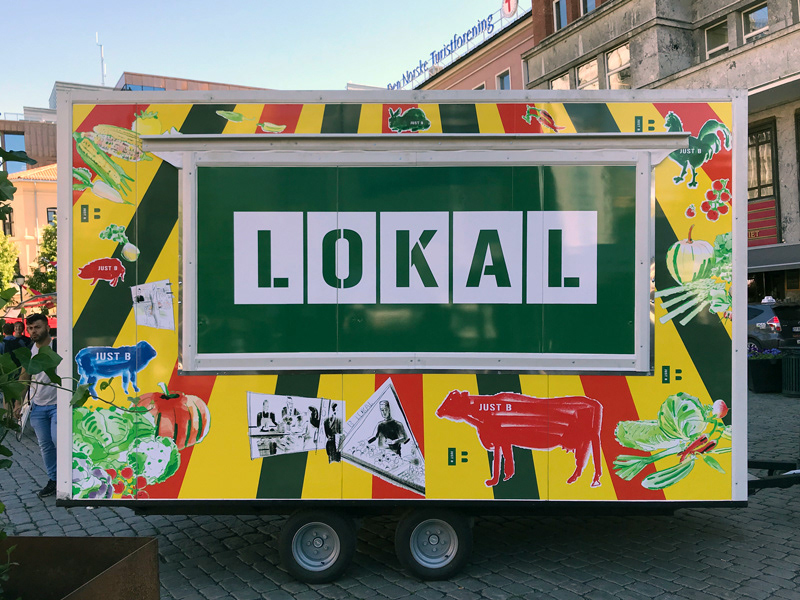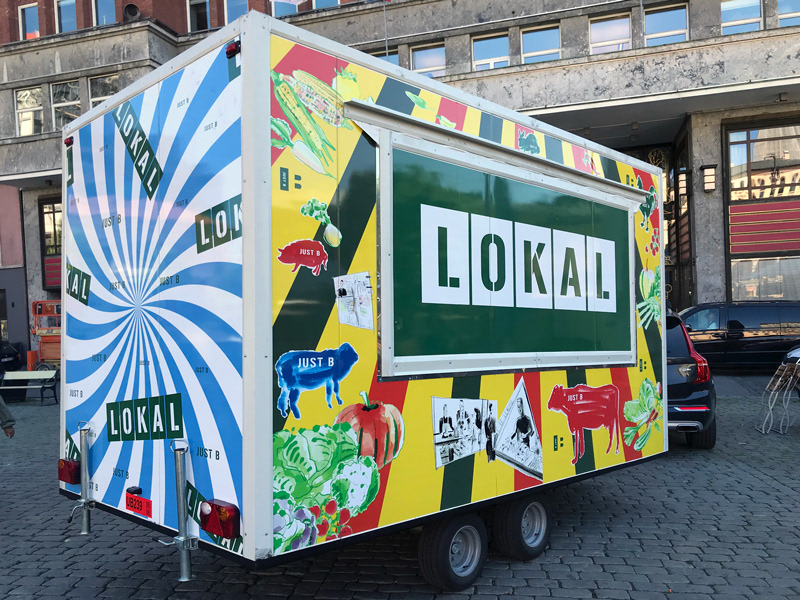 The combination of an extremely simple and strong logo, added to a coloured grid, vibrant illustrations and designs provides an extensive library of visual assets which lend themselves very well to a vast array of marketing and merchandising possibilities, all the while clearly creating a brand signature and ownership of it.